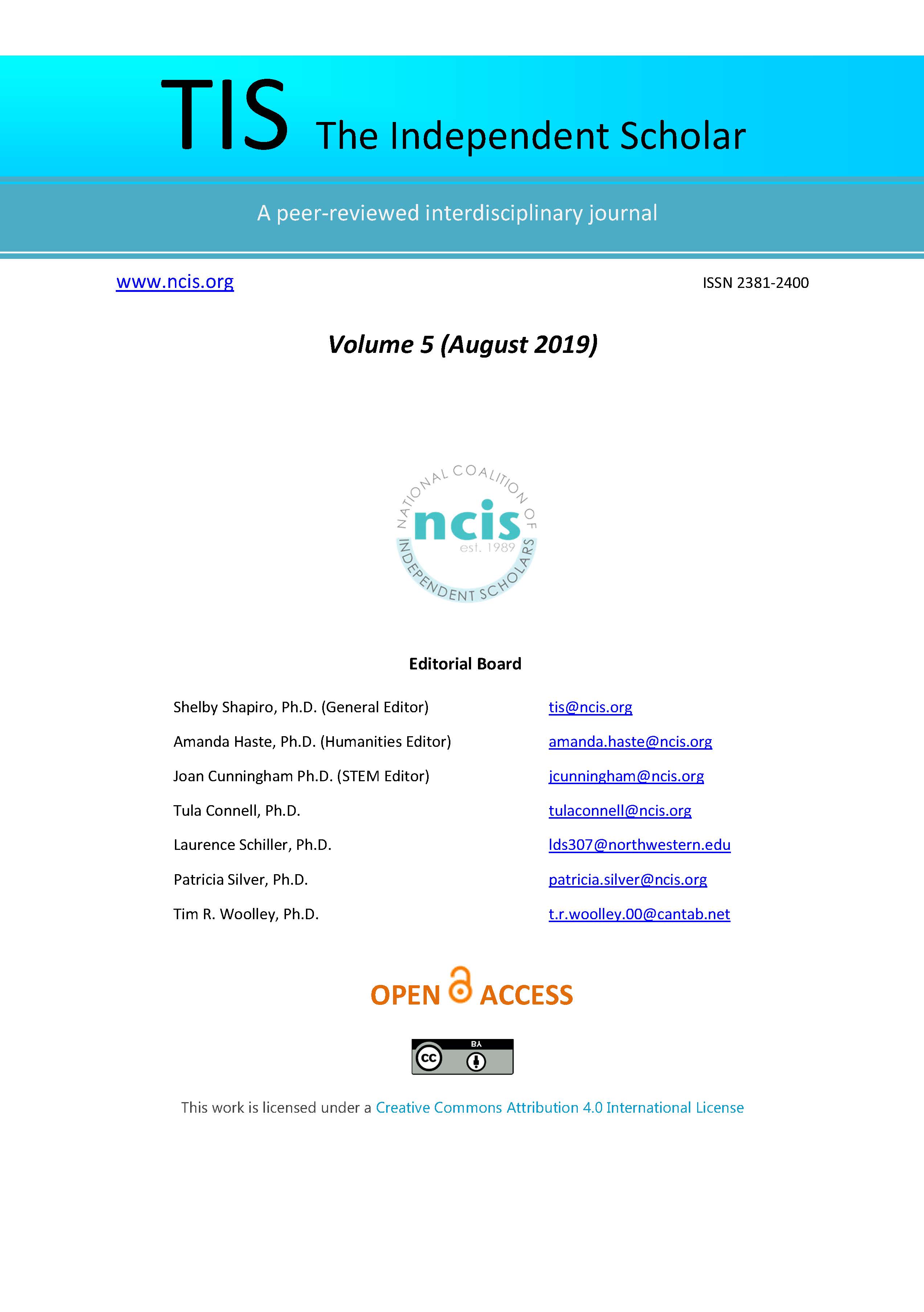 Volume 5 (August 2019) is a general issue in which authors from the USA, France and Australia respectively explore the contemporary use of pronominal forms of address in Ecuador; the role of Théodore Flournoy in the history of psychoanalysis; and the influence of Australian activists on the early-20C American women's labor movement. This issue also contains six book reviews, an article selected from the TISQ archives by General Editor Shelby Shapiro, and a reprint of one of the 2018 Eisenstein Prize-winning essays.
Peer-reviewed articles:
 Jordan Lavender. "The Social Values of Tú, Vos, and Usted in Ecuadorian Spanish: An Ethnographic Account of Usage in Azogues." 
 Karima Amer. "The Contribution Of Théodore Flournoy to the Discovery of the Unconscious Mind."
 Patricia Clarke. "Australian Influence on the American Women's Labor Movement." 
Elizabeth Eisenstein Essay Prize 2018:
The jury awarded the Prize jointly to Amanda Haste, for "Conflict and Reparation: The Agency of Music in Modern Monastic Community Dynamics," Music & Arts in Action 5.2 (2016): 39-51; and Janet Smith for "Helen Taylor's work for land nationalisation in Great Britain and Ireland 1879–1907: Women's political agency in the British Victorian land movement," Women's History Review Vol. 27 (Aug. 2018): 778-798. DOI:10.1080/09612025.2017.1366968 https://doi.org/10.1080/09612025.2017.1366968. Although Taylor & Francis declined Dr Smith's request to reprint her paywalled article, Dr Haste's article was published in an open access journal, and we are delighted to be able to reprint her winning essay here with her permission.
"Back in the Day" - Editor's choice from the archives of The Independent Scholar Quarterly:
Katalin Kadar Lynn. "Strange Partnership: Lord Rothermere, Stephanie von Hohenlohe and the Hungarian Revisionist Movement."
Book Reviews for this issue are accessible here.
Published: 2022-10-04